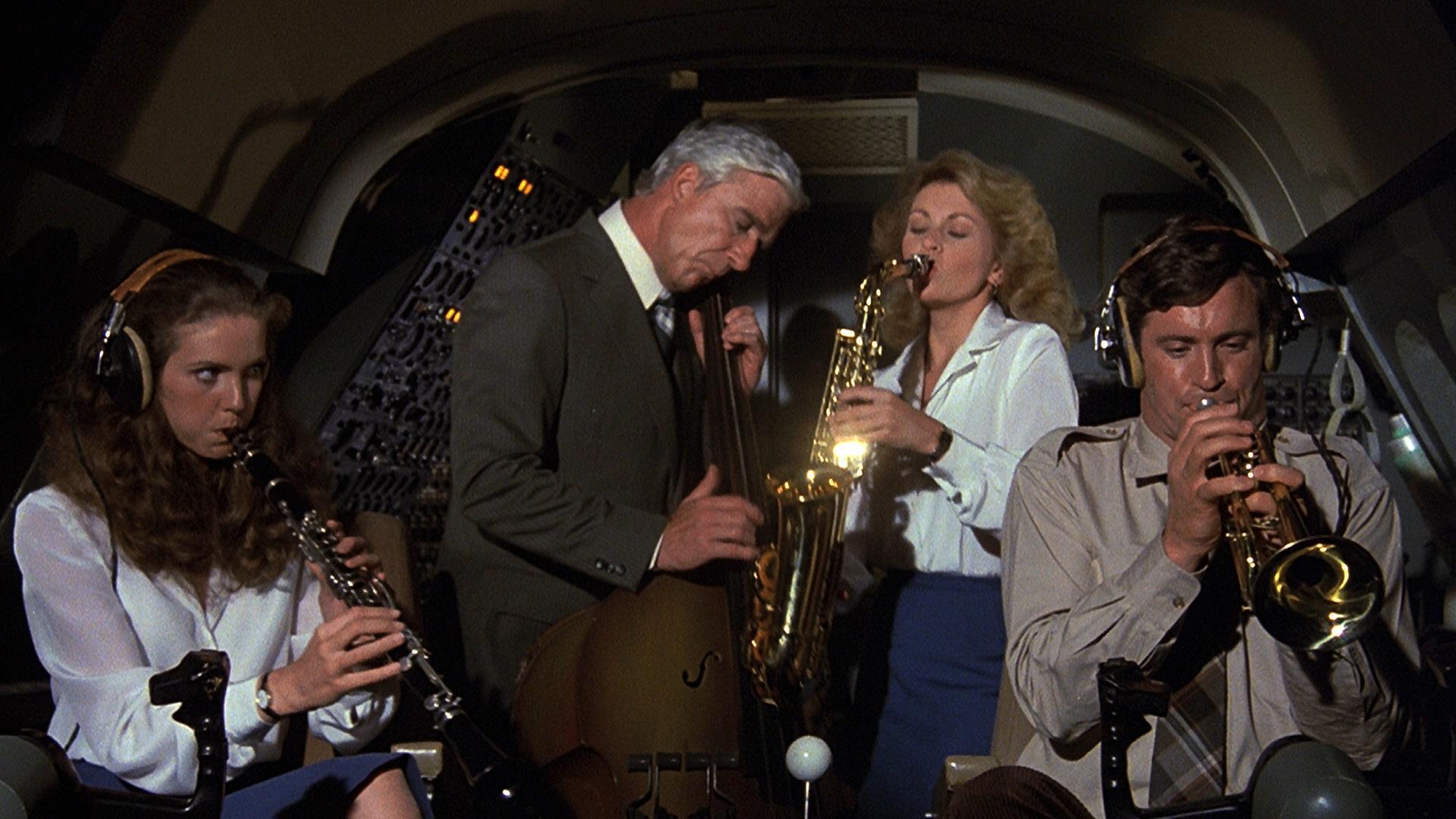 Since the first day of our "shelter-in-place" quarantine fun, I've been doing a daily viewing of one of my favorite comedies on my projector at the house. Some people have been curious as to the ones I have done, so here's the list. I'll update it every day or two with the ones as they go. I'll add each new entry to the top, so the oldest one from the start of it all will be down at the bottom. And yes, there are obvious ones that I have not done yet. I'm pacing myself for the long haul. Anyway, here's the list. You can click the title for a trailer.
UPDATE: I've expanded the daily routine into a double feature. The first movie is a comedy, the second an action movie.
Tonight's comedy is Ralph Breaks The Internet. As has been the cast the rest of the week, tonight's entries are ones in full 4K HDR allowing me to check 'em out on the new projector. This movie is a heck of a lot of fun. And yeah, it looked great on the projector.
The follow-up action choice was a personal favorite, Edgar Wright's 2017 masterpiece, Baby Driver. This one looked fantastic on the projector in beautiful 4K HDR.
The week of random selections for this week continues, with the only requirement being that each selection is one I have in 4K so I can continue to put the new 4K projector through its paces. Tonight's entries are both very recent movies. For the comedy selection, we have 2019's A Shaun The Sheep Movie: Farmageddon. As somebody who has been a Shaun The Sheep (and Aardman Animation) fan from the beginning, it's no surprise that I quite enjoy this one.
Following that up for my action movie selection is this year's Birds of Prey: And The Fantabulous Emancipation Of One Harley Quinn, via the groovy Best Buy exclusive steelbook UHD release. Margot Robbie's Harley Quinn was the ONLY good thing to come out of the atrocious Suicide Squad movie, and its put on full bonkers display in this movie. This movie may not have done too well (criminally, it didn't do as well as Suicide Squad, despite being infinitely better). It's a fun, daffy, insane romp of an action movie for those who aren't easily offended.
New week, so former theme weeks are over. For this week, I'm going to be doing random movie selections with the only requirement being that they have to be ones in 4K, so I can spend the week checking out more fun stuff on the new 4K projector. For the comedy selection, I have selected 2016's Mike & Dave Need Wedding Dates. It's a fun movie, if you're not easily offended (it pushes its R rating). The cast is loads of fun.
After that, the action movie selection will be 1997's classic Starship Troopers. It's one of those movies most people either love or hate. Count me as one of those who love it. Seen it many times and it's always just as fun as always.
So, when I began this week, I had a plan for what my viewings would be for the whole week, including today. My plan for today got truncated. I had planned to close out this Early Disney Live-Action Comedy Week by doing a marathon of the 5 Herbie movies. I have scaled it back to just doing the first film of the franchise, 1968's The Love Bug. Along with 3 of the 4 sequels (and the short-lived early-80s series), it's probably Dean Jones' biggest claim to fame. He was, of course, in a number of the other Disney movies of the era (including 2 I've featured this week – Snowball Express and The Shaggy D.A. I'll just have to save a full Herbie marathon for some other day.
As for the follow-up action movie to go with it, I'm closing out Nic Cage Action Movie week with an appropriate one to go with The Love Bug – 2011's Drive Angry. It seemed like a good driving themed choice to go with The Love Bug for the day. It's also unique in my series for being a movie I haven't actually seen before, so I'll be watching it for the first time tonight.
UPDATE: Drive Angry sucked.
5/23: Freaky Friday (1976) / Next (2007)
So, for today's Early Disney Live-Action Comedy Week selection, I am doing the original 1976's Jodie Foster classic, Freaky Friday.
And my action movie follow-up from this week's Nic Cage Action Movie Week list is 2007's sci-fi action film, Next. It's a halfway decent Phillip K. Dick adaptation. It also has Peter Falk's second-to-last role.
5/22: The Shaggy D.A. (1976) / Gone In 60 Seconds (2000)
Early Disney Live-Action Comedy Week continues with 1976's The Shaggy D.A. It's another of the Dean Jones classics of the genre/era. Featuring a good cast of Jones, Suzanne Pleshette, Tim Conway, Dick Van Patten, Jo Anne Worley and others, it's a charming enough movie.
And my follow-up viewing from this week's Nic Cage Action Movie Week is the 2000 remake of Gone In 60 Seconds. Not the greatest action movie ever made, but it's fun enough. The varied and talented cast is the highlight.
For tonight's Early Disney Live-Action Comedy Week entry, I am going with what is my favorite of the era/genre/studio. That movie is 1978's The Cat From Outer Space. There are a number of these early live-action comedies from Disney that I have a nostalgic connection to, but none of them more so than this movie (followed by Snowball Express). And, to be honest, despite its silly premise, it holds up tonally and comedically better than its peers. A big part of that is the absolutely delightful cast. From the always-fun Ken Berry to Sandy Duncan to Roddy McDowall, it is all very charmingly done. But most interesting is the fact that both of MASH 4077's colonels have lead roles in the film as well (and it was produced right in the middle of MASH's series run). Harry Morgan is the antagonistic, by-the-number military general (a less-crazy variation on his early General Steel character from MASH), and McLean Stevenson is a goofball gambling addict best-buddy to Ken Berry's character. All of the cast works wonderfully in this movie, and things like a playful music score from the great Lalo Schifrin hold it all together.
Then, as was the case on previous days this week, my Nic Cage action movie pick to follow puts together two movies that I'm sure nobody has ever done as a double feature before. In this case, it is The Cat From Outer Space paired with 2010's dark comedy superhero satire, Kick-Ass. For those that couldn't guess, Kick-Ass isn't for the easily offended. Nic Cage is a particular highlight for the first Kick-Ass (along with the biggest highlight of the movie, Chloe Grace Moretz).
5/20: Gus (1976) / Con Air (1997)
So, what do we have in store tonight for the Early Disney Live-Action Comedy Week entry? Why, none-other-than 1976's Gus. Yeah, the one about the Yugoslavian mule who kicks field goals in the NFL. It's like a proto-Air Bud. But come on, it stars Ed Asner, Don Knotts, Tim Conway, Dick Van Patten, Bob Crane, Tom Bosley and even Richard Kiel (most famous as "Jaws" in the Bond franchise). I hadn't seen the movie in decades. Let's just say that this one is weak. Despite a talented cast, only Bob Crane, as a goofy sports announcer named Pepper (one wonders if it had any influence on the name of Jason Bateman's Pepper Brooks character in Dodgeball), manages to eeek the only laughs out of the material in this supposed comedy. I'm not sure which is worse, the ridiculous slide whistle sound every time Gus kicks the ball or the bad rear-projection and compositing.
And tonight's action movie double feature follow-up, coming from the current Nic Cage Action Movie Week, is 1997's Con Air. After yesterday's viewing of The Rock, which is at best a so-so movie, the wonderful, fun Con Air is a huge improvement. Also, Steve Buscemi is a national treasure.
5/19: Snowball Express (1972) / The Rock (1996)
Tonight's entry in Early Disney Live-Action Movie Week from my #Comedy19 series is one that has extra sentimental value. It's 1972's Snowball Express, starring the late, great Dean Jones (and Harry Morgan). It's got that extra sentimental thing going for it because as a kid we had a VHS recording of this one that, like many other kids with certain movies, had been completely worn down from many viewings. Wouldn't wanna venture a guess as to how many times I saw this on tape as a kid. This might also be the first entry in this whole #Comedy19 series that I've had to do in SD, since this movie has only ever had a 4:3 DVD release from quite a while back and never had an HD release online or otherwise. Who knows, maybe someday it will (given all of its scenic Colorado outdoor scenes, it could benefit from a new HD transfer).
And to follow it up as the action movie entry for the double feature, from this week's featured Nic Cage Action Movie Week, we have 1996's The Rock. Not one of my favorite action movies (it took more than one viewing to actually not dislike it), but it has its moments. And, like yesterday, I guarantee I'm the first person to ever do a double feature of Snowball Express and The Rock. 🙂
So, how's this for a theme for this week's viewing series? I'm going to be doing vintage live action Disney comedies for the week. To kick things off, I'm going with the 1969 Kurt Russell classic, The Computer Wore Tennis Shoes. Like, far out, man.
I'm also going to do a theme for the action movie follow-ups this week. Those are all going to be Nicolas Cage action movies. And we kick off the week with the ultimate classic, 1997's Face/Off – one of the greatest action movies ever made.
I defy you to find anybody else who has ever done these two movies together as a double feature before.
I will be starting a new theme week tomorrow. So, tonight is the last random selection before I begin that week tomorrow. What have we for this random selection? Well, it's the delightfully funny Albert Brooks movie, Defending Your Life. It's one that's always been a favorite of mine. It also features my favorite Rip Torn performance.
And for the bonus action movie to go with it, as is now my standard practice, we have the criminally underappreciated Don Bluth animated sci-fi action film, Titan AE.
Tonight entries are Fierce Creatures for the comedy and Swordfish for the action movie. Fierce Creatures is the quasi-sequel to A Fish Called Wanda, in that it shares the same primary cast (John Cleese, Kevin Kline, Jamie Lee Curtis and Michael Palin), but has absolutely nothing else to do with it. Not quite as good as Wanda, but still very underrated. It plays around with a great central concept and has plenty of fun with it. It also features a delightful music score from the great Jerry Goldsmith.
Swordfish is an underrated action movie. Sure, the whole hacker thing is kinda lame in the movie, as it typically is, but the style, cast and production helps make up for things. It's also a rare example of a movie that goes out of its way to tell the audience that bad guys in action movie never do what it really takes, and it actually follows its own advice. It also has a delightfully stylistic music score with an unexpected combining of the great Christopher Young's lavish orchestral action music with Paul Oakenfold.
Tonight, I'm going with the underappreciated Pushing Tin. Centered around the world of air traffic controllers, it features a fantastic cast portraying a set of esoteric characters. It's not fully a comedy, but it comes close enough to qualify.
For tonight's action movie, it is one for which I have a big soft spot. Deep Rising is an action/horror movie that has a fun production and a truly wonderful cast. It's one of those movies that knows exactly what it is and embraces it fully. Plus, it has a freakin' fantastic Jerry Goldsmith action music score.
We continue today with my favorite Steve Martin movie, 1991's L.A. Story. This is another one written by Martin and is probably the closest to his oddball and surrealistic sense of humor.
And, as is now the tradition, I'm following it up with an action movie to round it out as a double feature. Soldier is a very straight-forward action movie, and it's great for (at least I think so – I'm definitely in a minority on this one).
The series continues today with a wonderful, dark comedy written by Vince Gilligan (The X-Files, Breaking Bad) and directed by Dean Parisot (Galaxy Quest), 1998's Home Fries. It was a poorly marketed movie, playing itself off as simply a romantic comedy, which it certainly is, but it's also a dark and deeply devious comedy. The cast is spot-on (with a wonderfully manipulative performance from the great Catherine O'Hara).
And then, continuing the new tradition of doing a double feature of following up the comedy movie with an action movie, I am also doing a viewing of 2004's Sky Captain And The World Of Tomorrow. This movie is so completely stylized and conceptual that it either works for you or it doesn't. I don't fault anybody for not liking it, but I love it. It's the kind of stylistically incongruous experiment that I wish were done more often.
Today marks a change in my viewing series. After yesterday's viewing of The Chase, I decided that going forward, I would do a double feature each day. The first would be a comedy, as I have been doing so far. The second would be an action movie. Also, for this week, since I was discussing my list of top underrated movies list with somebody today, I've cleaned up the formatting and re-published it on my site. I'm picking movies off that list for both the comedy and action movie entries for this week.
For my comedy pick, I'm going with a heavy hitter (for me, anyway). 1990's Joe Versus The Volcano is very definitely one of my all-time favorite movies. It's a unique movie that doesn't fit into any genre or stereotype quite right, which is probably why it failed at the box office. It has a loyal cult following, of which I am very definitely a member. I've seen the movie many, many times. It's part comedy, part fairy tail, part adventure, part character drama. It has an amazing cast (including Meg Ryan doing 3 different roles), a fun and inventive production and is beautifully made.
For my action movie today, I will be following it up with 1997's The Peacemaker. It's been a personal favorite action movie of mine since seeing it in 1997. Director Mimi Leder lends a steady hand to a fast-paced, post-Cold War political terrorism action thriller.
Mel Brooks week is now over and we go into a no-theme general selection week. For today, we have one of the all-time great action comedies. It's a highly underrated gem with a great cast, first rate production and a great sense of humor.
Mel Brooks week concludes with today's viewing. It's my second favorite Mel Brooks movie (after Spaceballs) and is one I've seen many, many times. Seemed like a good idea to end Mel Brooks week and piggyback onto the "Part I" joke.
Only a Miracle can save us!
What can be said of Blazing Saddles that hasn't been said before? It's probably my third favorite Mel Brooks movie (after Spaceballs and History Of The World). It's an irreverent and very intentionally politically incorrect classic.
Mel Brooks week continues with Brooks taking on the World War II romantic musical.
Continuing Mel Brooks week. This one is a fun Hitchcock-styled comedy thriller.
Mel Brooks week continues with the this 1976 classic. It's certainly one of his more conceptually ambition efforts. It definitely has a few bits that probably wouldn't fly today.
Mel Brooks week continues with this underappreciated entry. The always great Cary Elwes is joined by a fun cast for a silly spoof of the Robin Hood story, specifically going after the recent (at the time) Kevin Costner telling of the story, Robin Hood: Prince Of Thieves. I'm going to bounce around the Mel Brooks filmography this week in no particular ranking or order.
I've had a couple more theme weeks planned for this viewing series. The fact that May The Fourth landed on a Monday this year, I took it as a sign that this was the week for me to do my planned Mel Brooks theme week, kicking things off with the 1987 classic, Spaceballs.
Evil will always triumph, because good is dumb.
I went with an obvious classic for my screening today. What can I say about this one that isn't overly obvious?
Today's entry is a personal favorite, 1989's The 'Burbs. I'm a big fan of director Joe Dante, and this is one of his best, for sure. The cast is absolutely wonderful, the script is fun, the comedy is spot-on and it features an absolutely masterpiece music score from the amazing Jerry Goldsmith. Watching it via the recent excellent collector's edition release from Shout! Factory.
For tonight's screening, I'm doing a first. I have actually not seen this one before. Kino Lorber, who releases tons of classic catalog movie titles on disc (and does a nice job at it), frequently does big sales on hundreds of their discs at cheap prices. And if you order more than $50, they do free shipping. So, I'll often do an order of 10+ discs to get the order just up over $50 during these sales. One of the movies I got in the order that just arrived at my house today is 1988's The Couch Trip. It stars Dan Aykroyd, Charles Grodin and Walter Matthau, and it's directed by Michael Ritchie (who directed the Fletch movies). That's pretty much all I know about the movie. So, I'm not even sure how much I'll like this one.
For tonight's screening, we have another personal favorite heavy hitter. For the record, the book it is based on is my all-time favorite book, which is based on the greatest radio play ever made. Is this movie perfect? No, it's not. But it's a darn good try at a really difficult adaptation, and most of it is great. And for the bits that don't work, at least they were trying something (for instance, casting Mos Def as Ford Prefect – he doesn't work in the role, but it was an interesting attempt at thinking out of the box). The rest of the cast is absolutely fantastic and well chosen for their roles.
Tonight I bring out another personal favorite heavy hitter for my #Comedy19 viewing. This is an absolutely wonderful and fun movie written & directed by (and co-starring) Tom Hanks. The cast is magnificent, the period production is top notch, the directing is solid and the script is lots of fun. It's a highly underrated movie which I saw at least a few times during its original run back in 1996, and many times on video in the years since.
Today's entry is an underappreciated gem. Written by (and starring) Steve Martin and a re-teaming with his Dirty Rotten Scoundrels director, the great Frank Oz. It also features an amusingly unhinged Eddie Murphy performance – possibly even two.
Today's entry begins a new week, and there's no theme for the week, so I've gone with 2009's Adventureland. It's a fun little period comedy with a cast that makes it work.
Tonight's entry closes out Teen Comedy Week. As with other entries, I'm selecting another one that's mostly forgotten about and overlooked. The cast is pretty good, with the always-great Ben Foster doing a rare non-dramatic role. It's a modern retelling loosely based on A Midsummer Night's Dream (centered around a high school production of said play). Yeah, it's kinda predictable, but it has fun with it along the way, and the cast makes it work.
Today, for Teen Comedy Week, we get a double feature of movies directed by Will Gluck. First up is 2010's fantastic Easy A. It's a modern riff on The Scarlet Letter in a high school context. It even takes a couple minutes to tell you about The Scarlet Letter. It's a sharp and funny take on it with a fantastic cast (most of the best Emma Stone GIFs come from this movie). Second up is 2009's hilarious and fun Fired Up. It's a silly and goofball "cheer camp" comedy, also with a fantastic cast (with the two leads hilariously older in real life than high schoolers, ages 31 and 29 while filming). Oh, and certain types of people will be offended by parts of these two movies, so be warned.
OK, so tonight's viewing for Teen Comedy Week isn't going to be for everybody. In fact, it's not objectively what most people would call a good film, but for whatever reason, I've always had a soft spot for it. Part of that is probably due to just how daffy DJ Qualls is. He's always a somewhat odd performer, but this is at his peak oddity. And it has some fun supporting cast members. Yeah, it's derivative and typically plays to the lowest form of the joke, but what the heck, I'm trying to pick out a few of the more obscure entries from time to time on this list… 🙂
Tonight's entry continues Teen Comedy Week. This is another overlooked and underappreciated gem. It's an indie character comedy with a fantastic cast (Ari Graynor is wonderful) and a very eclectic sense of humor. As charming and goofball as it is, this one's not for the easily offended. Oh, and it features a wonderfully simple and silly music score from Mark Mothersbaugh.
Where's Fluffy?
I'm trying to avoid the most obvious entries for Teen Comedy Week (so no Fast Times At Ridgemont High, etc) and am rather attempting to go with either overlooked or underappreciated movies. I'm also not including John Hughes movies, cause if this whole shelter-in-place thing goes on long enough, Hughes will probably get his own week. As such, this is a movie that has a lot of John Hughes in its DNA. It's fun and moderately goofy and decently charming, with a core catalyst that works pretty well. Not a great movie, but fun.
For tonight's entry continuing Teen Comedy Week, we go slightly off the typical style of the genre with a criminally overlooked satire. It's written & directed by the team of Harry Elfont & Deborah Kaplan, who did yesterday's entry, Can't Hardly Wait. The movie tanked on release, mainly because Universal marketed it directly at the teen sheeple demographic that the movie pokes fun at. It's a perfect satire of the pop music industry as it was coming off its industry peak of the late '90s. Parker Posey is a perfectly over-the-top villain and Tara Reid gets the role she was born for. And the product placement satire is SO well done.
Chevy Chase week has ended and thus begins a new week. This week begins Teen Comedy Week. To kick it off, we have 1998's fun Can't Hardly Wait. It's from writer/director team Deborah Kaplan & Harry Elfont (who will also be writer/director of tomorrow's entry). The movie is a simple comedy with sharp dialog, fun characters and a fantastic cast. Seth Green is the true highlight.
We close out Chevy Chase week with a more obscure entry from his early filmography. It's a silly and fairly charming movie full of dinner parties and lots of dogs…
4/18: Fletch (1985) / Fletch Lives (1989)
Chevy Chase week continues today with a double feature of Chase's greatest role of Irwin M. Fletcher. We begin with 1985's Fletch, followed by 1989's underappreciated sequel, Fletch Lives.
Chevy Chase week continues tonight with 1978's silly and fun Foul Play.
Beware of the dwarf.
For tonight's continuation of Chevy Chase week, I'm going with a movie using him in a supporting role. It must be some kinda Hot Tub Time Machine.
Great white buffalo
For tonight's entry in the series, Chevy Chase week continues as we get the hilarious fun of the infamous El Guapo being run out of town by… The Three Amigos!
Chevy Chase week continues in Redbud for my entry tonight with 1988's charming and fun Funny Farm. Don't judge it by the linked trailer, which is decidedly lame.
Today's viewing in the series kicks off what is going to be Chevy Chase week. It's 1985's hilarious and fun Spies Like Us. Seen this one countless times and it's always just as fun every time. And it features a wonderful Elmer Bernstein music score.
After a viewing of It's The Easter Beagle, Charlie Brown, I decided to go with the 1995 Kevin Smith classic. Its very loosely tied to today's Easter theme as the movie takes place around Easter time. Well, at least an Easter Bunny gets beat up at the mall. Definitely not one for those easily offended, of course.
Tonight's entry continues on with another National Lampoon movie. This one is the underrated Senior Trip from 1995. Sure, it's kinda crass and isn't one for those easily offended. But it's got some great stuff and a great cast. Matt Frewer is always great. Tommy Chong has some fun. The Kids In The Hall's Kevin McDonald is also in top form. And we get a very early career lead performance from Jeremy Renner. Oh, and for any fellow Deep Space Nine (and Dead Zone) fans, it also has a fun early role for Nicole De Boer.
Today's viewing is a fun and underappreciated movie. It's not a fantastic movie, but it's still quite good and full of enough fun stuff to work well. It's a pretty good Lethal Weapon parody with a generally fun cast. Can't go too wrong with Shatner as the bad guy. And it might set a record for the highest number of cameos.
4/9: The Whole Nine Yards (2000) / The Whole Ten Yards (2004)
Tonight's viewing is a double feature of the very fun 2000 movie, The Whole Nine Yards, and for the heck of it also the so-so 2004 sequel, The Whole Ten Yards. The trailers aren't just lame, they're ridiculously spoiler-filled, so I'm not linking to them. Instead, I'll just link to a brief scene from the first film that I fully agree with.
Bringing out another heavy hitter for my screening tonight. This is another favorite of mine. Garrr, Steve. Garrr.
For tonight's viewing, I'm bringing out a heavy hitter. Well, it is for me, anyway. It's one of my all-time favorite movies. I've seen this movie many times in the decade since it came out. Heck, I saw it at least a half dozen times in the theaters when it was first out. I had been a big fan of Edgar Wright from his couple previous films at the time, but this (and his movies since) cemented him up at the top of my favorite director list. Everything about this movie is great, but it should definitely be used to teach editing in film school.
4/6: Dick (1999)
Tonight's viewing is another of my personal favorite unappreciated comedies, 1999's Dick. It's certainly one of the greatest examples of comically rewriting history. The cast is amazing (Dan Hedaya's Nixon is probably my favorite portrayal) and the story is silly and inventive enough to totally work.
Went with a classic for tonight's viewing. Wally World, here we come.
Tonight's entry is a personal favorite and is criminally overlooked. It's one of my favorite Bill Murray movies, and is the only example of one he co-produced and co-directed. If you've never seen it, do yourself a favor and check it out.
Tonight's entry is another one that I've got a soft spot for. It's a movie adaptation of a stage play about the making of a stage play. It features an amazing cast consisting of Michael Caine, Christopher Reeve, Carol Burnett, John Ritter, Marilu Henner, Denholm Elliot, Julie Haggerty and so on. There's no decent trailer for this one to be found online, so I'm just linking to a random scene that YouTube features as their preview clip.
Tonight's entry is the absolute classic of the 1984 ZAZ movie, Top Secret! It's the historically underappreciated movie that is right up there with Airplane and The Naked Gun as their best work.
Today's entry is a sharp and darkly comedic satire on daytime soap operas with a fun cast and a hilarious final act. It also features a great and fun music score from Alan Silvestri.
Continuing on with another Bill Murray movie for tonight's entry. And remember, a flute with no holes is not a flute; a donut with no hole is a Danish.
Tonight's viewing is this sadly overlooked Bill Murray comedy. It's a silly movie that capitalizes on Bill Murray's style very well. And it features an absolutely wonderful music score from Christopher Young.
For today's entry, we go with a David Zucker directed movie. Sure, it's more crude than their usual stuff (stay away if you're easily offended), but still quite the fun riff on the whole sports movie genre. Definitely has plenty of hilarious material..
I have a big soft spot for this one, and I know I like it more than most everybody else does, which is fine. It's a very fast-moving comedy set during the 1939 launch of a new Chicago radio station, WBN (clearly modeled around WGN). The style is overly-slapstick, but holds to the tone of its 1930s style. The very large ensemble cast is centered around the main characters played by the great Mary Stuart Masterson and goofball Brian Benben (of HBO's Dream On in one of his only lead film roles). The supporting cast is big, including no-less-than Ned Beatty, Brion James, Stephen Tobolowsky, Michael McKean, Corbin Bernsen, Harvey Korman, Christopher Lloyd, Jeffrey Tambor, Bobcat Goldthwait, Peter MacNicol, Michael Lerner, Billy Barty and even Rosemary Clooney and freakin' George Burns (in his final role).
Today's entry is the rare Zucker/Abrahams/Zucker directed movie that not only isn't a parody, but wasn't written by them, either. It's got lots of fun stuff, the highlight of which is a hilarious supporting performance from Bill Pullman.
Today's entry is one of Steve Martin's fun scripts of the era and features a fantastic lead performance from him as well. It's just unfortunate that director Fred Shepisi was still a couple years from starting his 5-picture run of working with composer Jerry Goldsmith, cause one of the few lesser aspects to Roxanne is composer Bruce Smeaton's so-so score (which features some cheesy saxophone usage that was sadly too common for its era).
Today's entry is a semi-forgotten and semi-overlooked entry from the Zucker filmography, 2001's Rat Race. While his brother David stuck with directing comedies, Jerry branched out into a couple dramatic films during the '90s (Ghost, First Knight). Rat Race was his return to comedy directing, and it also ended up being the final feature film he would direct (up to this point, nearly 20 year later, anyway). The movie is an obvious take on "It's A Mad, Mad, Mad, Mad World". Some of it works, some of it doesn't. It's certainly a mixed bag, but I have a soft spot for it. Some of the varied cast is great, and some of the material works very well. My favorite is all the running gags with John Cleese and all his rich friends finding ways to do extravagant betting on the most ridiculous things. There's plenty of other fun stuff to be found in the movie. And John Powell comes through with an absolutely delightful and wildly fun music score. And since the trailer for this movie is absolutely awful, I linked to the basic setup scene from the film instead.
This is my favorite Farrelly brothers movie. Yeah, Dumb & Dumber isn't too far behind, but Kingpin will probably always be my favorite of their movies.
Seeing as we actually got a few inches of snow overnight, I figured this would make a good selection for tonight's entry. And since I got an early start tonight, this became a double feature of these two hilarious John Cusack movies by writer/director Savage Steve Holland. I want my two dollars!
Tonight's entry up on the projector is Bill Murray during his peak Bill Murrayness era. Every time somebody says something doesn't matter, I always have to fight the urge to reference this scene, because nobody every gets the reference.
Since I'm a huge MST3K nerd, I had to include the 1996 big-screen outing of Mike and the bots…
Time to make me some hot Dr. Pepper and fire up today's viewing on the projector. This is a highly overlooked and criminally underappreciated movie. It might also be the most thematically appropriate movie for the current situation that I put on as part of this running series.
Today's entry is a comedy that crosses the line into a number of other genres. It's one I love and have seen many times (surely more than most anyone else), and is a big favorite of mine. If you haven't seen this one, and most haven't, I highly recommend it. It also features what I consider to be Randy Newman's finest music score.
A very silly murder mystery satire with a pretty wild and varied a-list cast. One for which I've always had a soft spot.
Tonight's entry is a double feature from the Zucker/Abrahams/Zucker filmography: 1991's Hot Shots and it's also-wonderful sequel.
For tonight's selection, we have this hugely overlooked and insanely goofy and fun ensemble comedy. It was originally scheduled to be released the week after 9/11, and it features a climax at a major airport involving a plane with a nuke on board (albeit in an absolutely ridiculous over-the-top way). It got shelved and eventually released like 6 months later, with the studio pretty much just tossing it out there with absolutely zero promotion. I was one of the very few people who saw it theatrically, not to mention the even-smaller fraction who loved it. It's easily my favorite movie directed by Barry Sonnenfeld (Get Shorty, the two Addams Family films and the original 3 Men In Black movies). It's a thoroughly goofy and fairly slapstick comedy, but the wonderful cast and the amusing tone of the Dave Barry source material works very well – for me, anyway. If you're easily content offended, some of the humor will not be to your liking (it loves playing up its low-brow, despicable characters), but if not, this might be a fun under-the-radar comedy movie discovery for you.
We kick off this series of viewing with what is probably my all-time favorite comedy.